Cyber Security Expert Defines the Importance of Security Assessment and Testing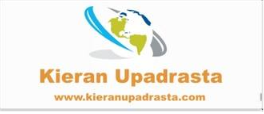 Alaska, North America - 08/24/2023 -- Kieran Upadrasta has been in the cyber security sector for more than twenty years, and he is continuing to share the importance of IT security assessment and testing in today's rapidly-changing digital world.
Hackers are becoming more and more agile at breaking into even guarded systems, and according to Upadrasta, unguarded systems are leaving the doors wide open for trouble. Even well-protected systems should still be tested for security, and through a series of strategic steps, Upadrasta and other cyber security experts can analyze the strength of any individual or company's IT security.
According to Upadrasta, security assessment and testing comprises of several steps that must be closely adhered to. If each step is meticulously worked through, the end result will offer high quality information for the client. For instance, clients can learn which areas they need to improve upon, and they can learn which areas are ironclad.
Beginning with designing a plan and leading to performing security assessment and testing, the process ends with an in-depth analysis of information gathered. This information is critical for individuals and businesses that want to keep their private and sensitive data out of the wrong hands.
There are varying kinds of security assessments available in the IT sector, and Upadrasta warns clients to be wary of what they're getting. For instance, vulnerability assessments identify and quantify security vulnerabilities while penetration tests simulate the actions of a hacker to test strong and weak points.
Upadrasta uses a blend of techniques to identify security architecture vulnerabilities and uses security process data to help clients determining which areas they need to work on.
For companies in various industries, ensuring an IT fortress against security threats is a necessity. For instance, in the healthcare realm, practitioners can face legal issues if their patients' data is lost or stolen. Regulations often dictate the protection of data, and when a breach occurs, the fallout can be timely and costly. According to Upadrasta, it is better to prevent a security disaster by leveraging security assessment and testing to find and correct weak areas.
Upadrasta is currently working with clients around the world in areas of governance, risk and compliance, and security assessment and testing.
More information is available at http://www.kieranupadrasta.com.
About Kieran UpadrastaKieran Upadrasta is a cyber security, governance, risk and compliance (SGRC) consultant with nearly two decades of experience.